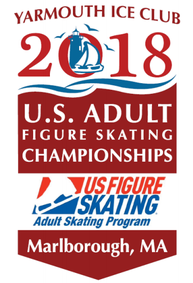 WWFSC would like to congratulate the following club skaters on their finishes at the 2018 U.S. Adult Figure Skating Championships held April 10-14 in Marlborough, MA.
Cindy Crouse - 1st Place Adult Gold IV Freeskate, 1st Place Adult Gold Dramatic Entertainment IV, V and 1st Place Adult Gold Light Entertainment IV, V
Erica Kaplinksy - 3rd Place Adult Silver IV Freeskate
Michelle Mizock - 6th Place Adult Bronze III Freeskate
View complete event results here.